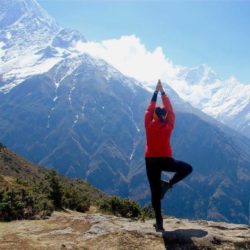 I'am Mai. I'm living in Switzerland but original from Vietnam.
I'm a traveller and eating-lover.
I go to eat and live to eat.
My favorite color is : Red
My favorite book is : I Can Do It
I am romantic but realistic.
I travel with a cold head, a warm heart and a empty stomach 😉
My destiny is eating around the world. Let's join with me and let's me show you my journey with full of joy and happiness.